Digestive Root Worker-Spirit Weaver & Land Tender
My story is not all rainbows & butterflies… but the happy part is… the plants saved my life…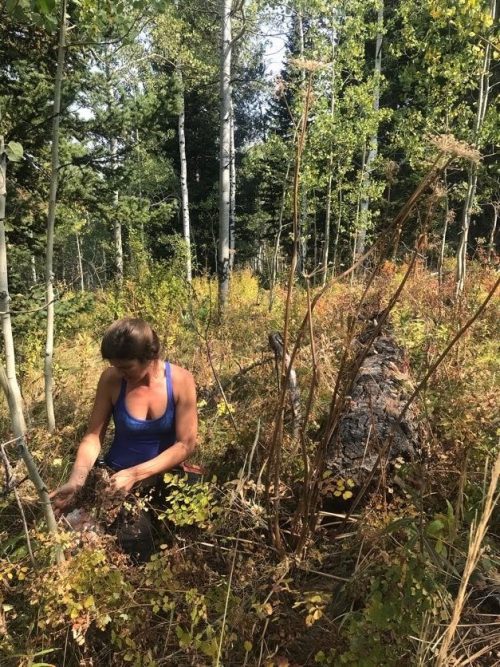 Like so many of you, I knew Nature would be the ultimate healer in the end… I knew this from when I was a little girl… I was always talking to the flowers, running to the trees when I was sad for solace, understanding, and a knowing that they were the ones… though I didn't understand this 'knowing' then.
I have always been connected to Nature, my intuition, & the spirit realm…
visits have been frequent for me, especially after going through the teenage years… maybe it started after my first traumatic encounter… but I think people see me in the world, smiling, happy & working on my life's path now… Assuming I must have been cut out of the love & light cloth… But that just is not the case…
My life had been full of trauma; darkness & sadness… I think that is why I made a habit of putting on a happy face… knowing what I went home to, back then, & what I had been through, even longer past… emulating happiness during the day gave me some sort of feeling of joy… I didn't want my experiences in life to burden my community… I had my herbs, the forest, my family, who was always supportive & loving, some amazing girl friends, & a job that was… OK… I was content… but my bottom was about to hit hard…
I found myself at the end of an abusive marriage… the kind of abuse that nearly took me off the planet… that experience left me with severe anxiety, a PTSD diagnosis, and completely displaced from the life that I had built. The land that was supposed to be an herb farm & a community of gorgeous & supportive women who I call sisters…
I had lost everything…
But, this bottom did not come from nothing… I had years of trauma behind me…. all the spectrums of abuse… and the Herbalist that I was, knew there HAD to be a root… one that needed to be dug out by the tap… it was the key to understanding the patterns of my life thus far… which dramatically needed change…
Why did I keep cycling through these patterns?
What led me to continuously find my way into abusive relationships, and toxic situations…?
There had to be a root.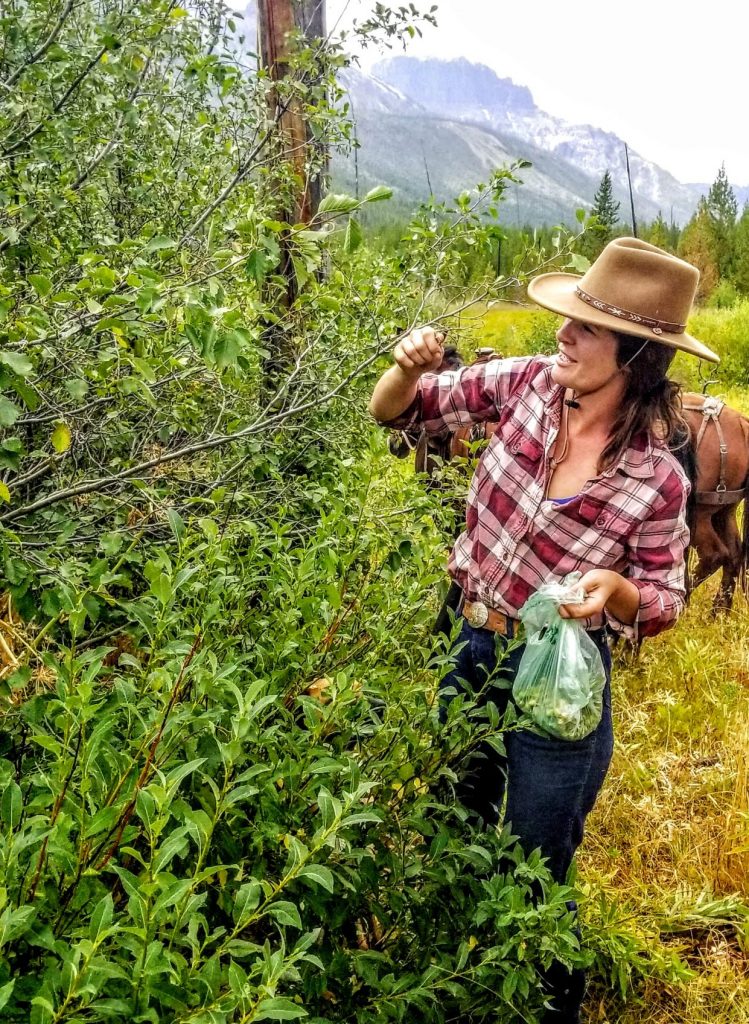 I was in excellent physical health. I had 15 years of experience working with plant medicine. Nourishing the gut, strengthening the functions of the organs and finding balance through holistic nutrition. I was very active in the mountains, each season had a dedicated practice of staying outside…
But my trauma was choosing my life for me…
I was still trying to HELP the abusers in my life, and the breaking point had almost killed me. Without assessing my lifestyle, trauma & conditioned habits, finding a state of balance was not with-in grasp… this was where the real work started for me.
Getting to the root meant going backwards… to childhood, and past that even… I dove into spirit work through Nature. Inviting my well ancestors into my life. Feeling the herbs through my bones and working with them to heal my mind & soul. I asked them to reveal the roots.
We meditated together. Worked in dream land & waking every day. I burned herbs, made tincture blends, & drank tea constantly…
I could feel the plants saving my life again…
Then, more magic started happening
I started to see my spirit guides & they spoke clearly, more clearly than they ever had before.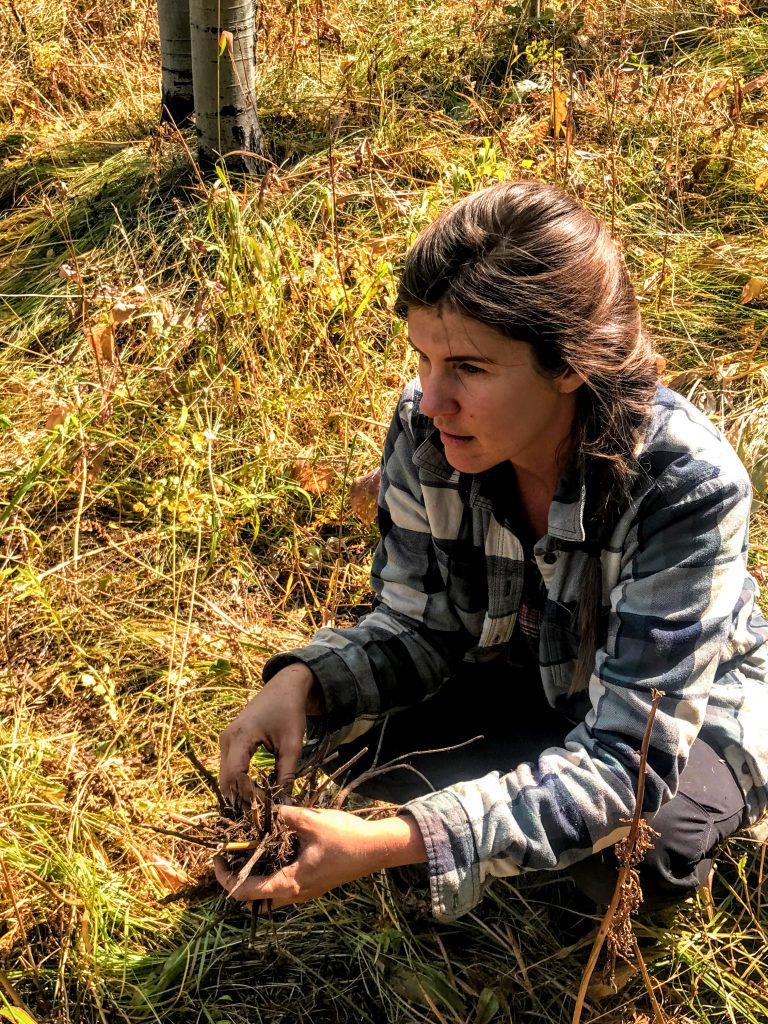 My ancestors were showing themselves to me in waking life & more vividly than ever in the dream realm which was exploding. The Traumatic Nightmares began to shift into beautiful dreams again. Containing deep premonitions, symbols, spirit animals, and ancestral communications
The forest was communicating with me in ways I had never experienced, it was like I was in a different world… the healing nature was giving to me was shifting the way I walked through the world. The way that I carried myself & the understanding that I was allowed to hold boundaries while continuing to be a lovely human…
My life changed during this time in ways that I could not have imagined before. Not only was I healthy physically, but spiritually as well…
I had to give reverence to the place that healed me & was teaching me true healing for others too…
Enchantment Creek was born.
My goal in life, as an Herbalist and Farmer is to bring you back to life with nature. Nature has ALL that we need to heal my plant friend. Here we create pure, potent & effective herbal remedies to nourish your body. Our values are held deeply in the roots of nourishing the land as much as the land nourishes us…
I make potent medicinal blends from Herbs of the Rocky Mountain Bio Region, land of the Shoshone, Lakota & Crow people.  The blends are designed with true holistic health in mind.  Meant to nourish the Body, Mind & Soul.  
Because of the internet. I am able to work with clients from afar as well. Though in the summer months my books are closed we can dive in to the shadow realms together when the veil is the most thin…
I grow medicines & food to share with my community.  The land I now live on, with my amazing divine given husband is budding to be a medicinal herb farm.  We have 5 Greenhouses, Outside gardens, a crew of laying hens, & cattle.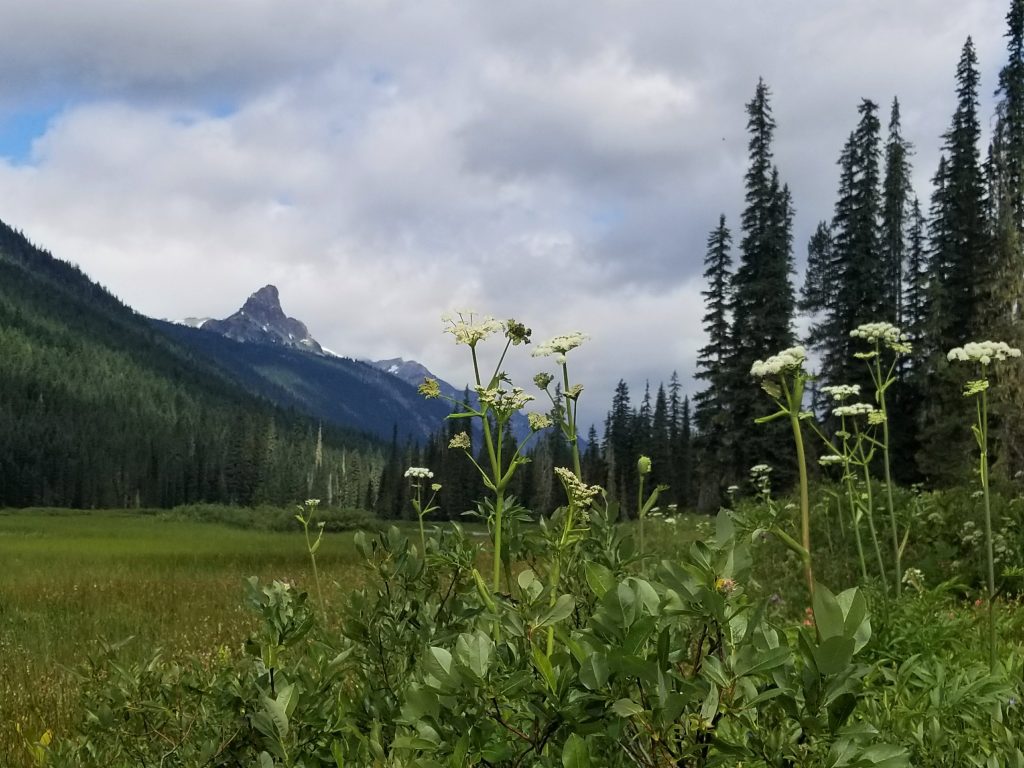 The medicines that are created here come from the wisdom of the forest & my ancestors. The plant spirits guide me through the lands. We have created ceremonies for harvest, propagations in the forest, & prayers for the people's medicine… The relationship we have cultivated over the years has led to thriving wild harvesting locations, and medicines that vibrate with the intensity of our Rocky Mountain Region
Through this dark journey I was born again. To live in resonance with my truth, walking my soul's path. That OK job is now in the past and my medicine farm is coming to life here in the Foothills of Yellowstone. My Husband and I striving to tend to the land as stewards & students…
I work with people in person and via zoom to walk through the spirit realm & dive into the messages that nature is whispering. While working with the Ancestors & YOUR guides to bring TRUE wellness to your life.
The aim, to balance one's connection to spirituality, whatever that looks like for you. To create a WHOLE balanced human body.. This can be dark work, but the light will always guide us through. We get connected with your guides, ancestors, & reconnect you with nature spirits.
Sifting through trauma is real work. But when it is in line with spirit… I find that nourishment comes through clearly, & enlightenment of purpose is felt again.
Here we sit, together friend, sifting through ancestral & earth plane trauma, nourishing our bodies with the medicine that exists in our bones… trying to find our paths, and remember the agreements we made before physical incarnation…
The plants, mountains, rivers & trees hold the secrets that we seek…
I so look forward to working together, through plant medicines, meditation, & underworld work.
Big blessings my friend,

Please Read…
The herbs, herbal remedies and product claims listed on this website have not been evaluated by and are not approved by the FDA. The actions listed of each herb or herbal product are descriptions of their traditional uses and are for informational use only.
As everyone's body is different, herbs and products made from herbs may have varying effects upon each individual using them. Herbs and products made from herbs are not guaranteed to work, or to work the same for everyone.
Enchantment Creek Apothecary Products & Heather's writings are not meant to diagnose, prescribe, treat or cure disease or any other health issue, nor are they meant to replace or deny any advice from any other medical professional or doctor.
Enchantment Creek Apothecary will not be held responsible for any reactions, adverse effects, or misuse of its products or advice, as they are merely suggestions that the client chooses to use or not to use of his or her own free will.
By purchasing Enchantment Creek Apothecary products, the customer has agreed to and understands the above information. Blessings and Thank you!
Want to connect? Follow me on Instagram for ALL the Latest updates!