When you really look at the supplements you take, do you know why you are taking them? Education is important when taking supplements, or any substance into our bodies. Education as to WHY we take a tablet, herb or super food is empowering to knowing where you health comes from.
Do you feel like nothing has changed since you began taking your vitamins, minerals and supplements? Seeing the difference in your health is important to you, and that is important to me. Sometimes to fully achieve your health goals, we have to go beyond the bottles, but this is where true vitality starts, in understanding.
Have you added loads of bottles to your medicine chest, and now have a pantry full, some of which you never touch? Knowing that this is not adding to your vitality, you know on a deep level, that food and herbs are where our true nourishment comes from, & supplements are an added benefit, so making it simple with the jars, and bottles of pills you take is key.
Do you find yourself asking, why am I ingesting ALL of this every day and not seeing results? I know you feel something is off when you take the health food store clerk's advice, or someone who keeps selling you supplements over and over again without looking at the results. I want you to know, your intuition is correct!
It's time for your Personalized Supplement Audit.
I want you to FEEL and SEE results from the supplements you take. It is incredibly important that you know that what you are putting into your body is adding value to your health. A key component of this is knowing about the blend. Why it is supposed to be benefiting you, leads to knowing where to look. And if something isn't working, we stop that regime and try something new.
It is important to truly know and understand how our bodies are responding to supplement regimens, and I want you to KNOW there is a difference from before, after and during.
This looks like blood tests, blood pressure watch, and blood sugar stabilizing. It can also be tracking your food, mood, and energy levels. Marking the days you exercise, and keeping a watchful eye on your physical, mental & emotional responses throughout the day. THIS is when we know we are getting what we want.
Along with tracking our vitality through these testing methods, it is important to see our investment paying off, if it isn't, aren't we just tossing those dollars out the window?
Simplicity is key when it comes to taking herbs, tablets, capsules and the like. Generally 2-5 maximum is a well balanced intake of herbal remedies or food made tablets. Food is our best source of health, vitality and nourishment.
How much money and time do you spend with these bottles each day?
In this Personalized Supplement Audit, we are going to talk about why and how each herb, nutrient and nutrient dense food option works toward vitality & health inside of our bodies. My goal is for you to truly understand why a plant, or food, affects your body in a certain way so you know what to expect when you ingest your supplements.
This looks like education from me, and nutrition advice too. It is important to get the majority of our vital nutrients from herbs and food. This can be done easily, even if it means cooking and making meals from scratch, adding in overnight herbal infusions and vinegar extracts of fresh plants revitalizes your system and empowers you to hone in your perfect form of health!
I want to simplify your life, AND get you the results you are after in your supplement protocols.
Sometimes, this looks like eating foods that you may have eliminated from your diet, and clearing out your medicine chest. It is important to clear away the congestion to bring in new vitality & true wellness!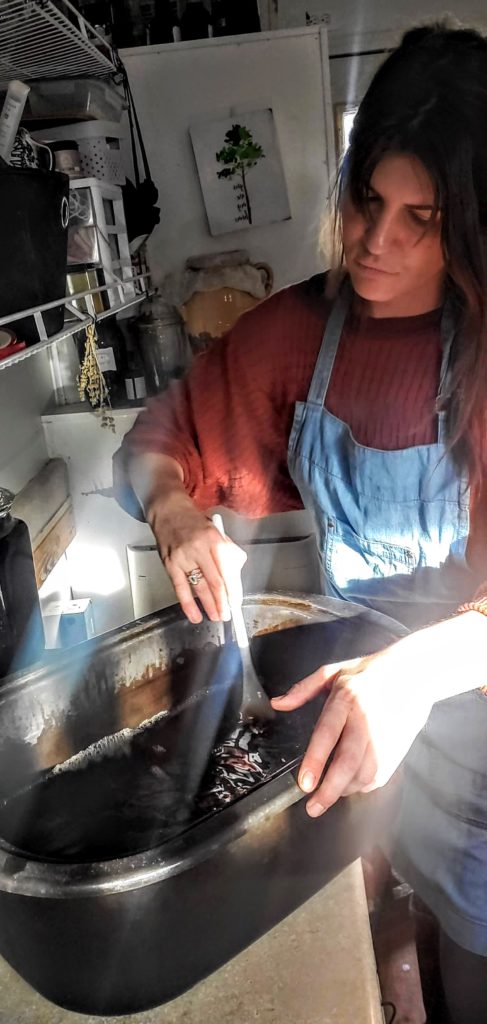 You understand that this is going to take time, and our first appointment is a jumping off place, supplements only take us so far, and this journey to true vitality takes time & devotion.
This is a preliminary appointment to see if my philosophies work for you, taking my clients through the deep dive healing journeys is truly where the shift begins, auditing and simplifying your supplements is a perfect place to start.
In this Personalized Supplement Audit, we will have 1, 45 minute 1:1 Zoom Session where we dive into your Medicine Chest. You will receive a recording of the call, as well as recommendations as to how to simplify your supplement regime.
I will make recommendations as to what supplements are better than others, refer you to herbs and look forward to hearing your vitality results!
Your Investment – $77
Book your Supplement Audit by hitting the button below