I am Heather Jones – Medicine Woman & Medical Medium
Digestive Root Worker-Spirit Weaver & Land Tender
I am YOUR Herbalist, Medical Intuitive and Farmer. Here, at your service, to show you my way of loving the land, nourishing human bodies, spirits & souls with the connection to OUR medicine. Herbalism IS the People's Medicine. My promise to you is to make the most potent Herbal Extracts from Rocky Mountain herbs. Our Online Herbal Store is FULLY stocked and not just with product. But POWERFUL Herbal Blends. You will find the best online herb shop here!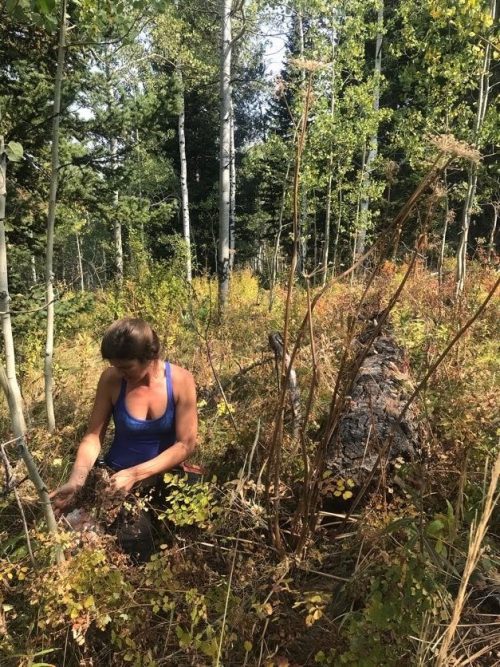 My life has been devoted to the healing and nourishing components of the natural world, since I can remember.
When I was a kid I knew that the plants were talking to me, and I did not adopt the idea that it was not possible to have that experience.
I was always talking to the flowers, running to the trees when I was sad for solace, understanding, and a knowing that they were the ones.
Like so many of you, I knew Nature would be the ultimate healer in the end…
I have always been connected to Nature, my intuition, & the spirit realm…
Visits from spirits have been frequent for me, especially after going through the teenage years. I am not totally sure when the spirit talk began, but there are incredibly early memories of this innate connection.
I found Clinical Herbalism 16 years ago. Back then, I thought I would become a Botanist, with a PhD. On the track to develop a cohesive system for the plants. And to create a space for them in modern medicine.
I have acquired many certificates, gone through countless courses on clinical herbalism and folk herbalism, sat with teachers in ceremony and at retreats. I have absolutely saturated my life in what it is to be a Clinical and Spiritual Herbalist, and here we are, 17 year into this powerful journey of learning to heal with plant medicines.
After all, Herbalism IS the People's Medicine.
I was in the midst of struggling with imbalances that the Doctors relentlessly treated, in the same way over and over again. Knowing that this was the actual definition of insanity, I couldn't continue.
The plants brought my body back to balance when allopathic treatments could not.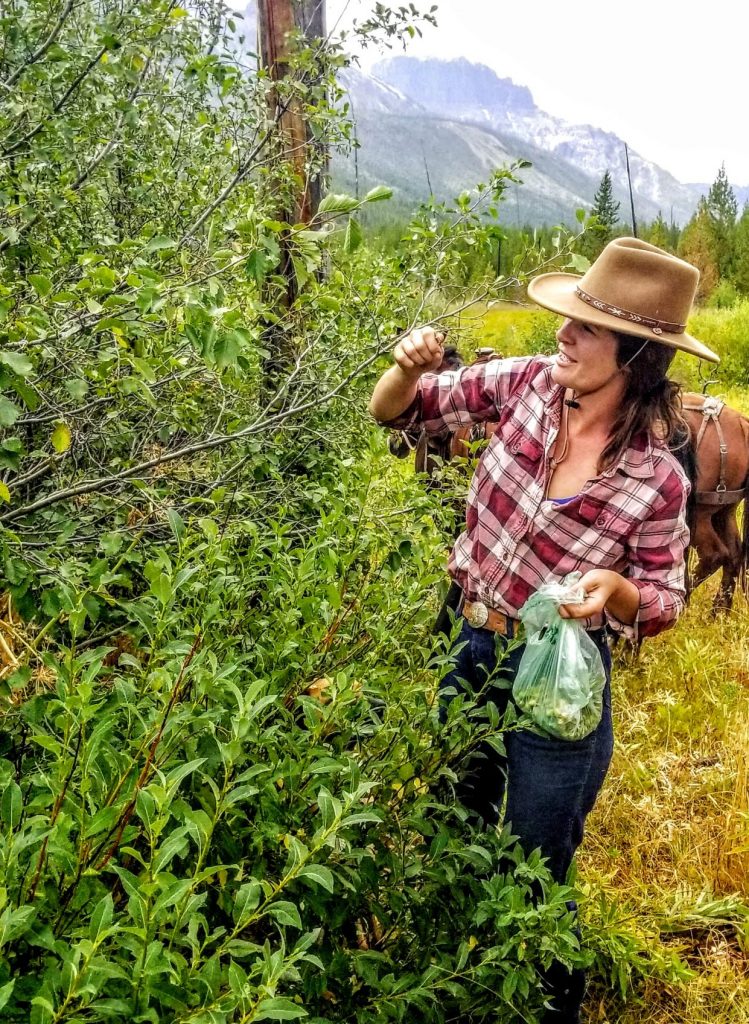 But what really saved my life was the spiritual component of plants. How they are worked with in ceremony, meditation, and in the esoteric realms beyond the veil.
After struggling with PTSD from years of life altering traumatic experiences, I found myself at a very hard bottom. ..
Nature was what saved me then. The ancestors and working with the plants in a meditative space brought me back to balance.
I was in deep ceremony and ritual for nearly a year. Cultivating a relationship with the plant realm that I never thought would lead me to the rest of my life's' work.
After this point in time of my life I turned my herbalism on high. I dove into creating a line of medicinal extracts that would bring the body into balance. While also listening deeply to the messages of the plants that would noruish the spirit of a human as well.
I am now living in deep relationship with land on my Husband & My Farm. Cultivating magic with clients and the ancestors. Speaking with the spirit realm effortlessly to guide my remedies & how we tend to our land.
While I say this, I want you to know, that this accessibility to spirit is for EACH of us to hold. All it takes is developing relationship.
We all have the opportunity to connect with our ancestors and spirit every single day.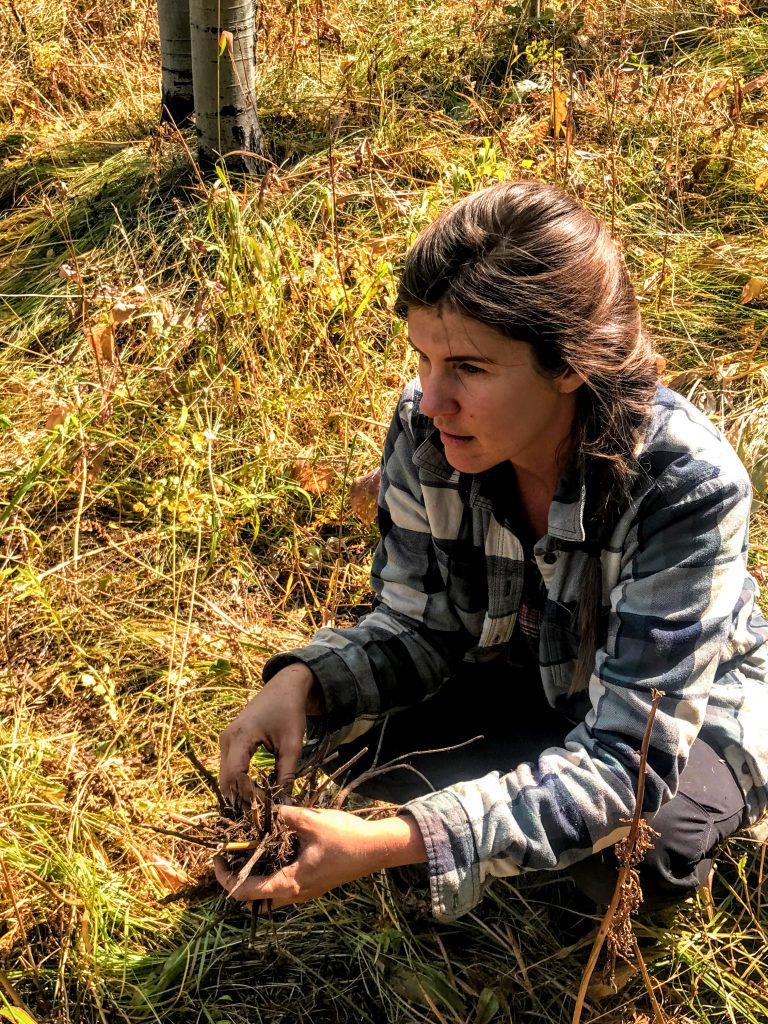 After nourishing my Nervous System & Body with Nature for so long. And landing here in this gorgeous life with my Husband. My ancestors are showing themselves to me in waking life.
My dreams are explosions of magic and guidance from the realm beyond the veil.
The Traumatic Nightmares have completely shifted into beautiful dreams.
Ones that Contain deep premonitions, symbols, spirit animals, and ancestral communications.
My soul path specifically? To work with human beings, to bring them back to nature. Back to balance through nature and all the ways that this medicine healed me.
Nature has ALL that we need to heal, my plant friend. Because, Herbalism IS the People's Medicine.
Here, at Enchantment Creek, we create pure, potent & effective herbal remedies to nourish your body.
Our values are held deeply in the roots of tending to the land as much as the land nourishes us…
I make potent medicinal blends from Herbs of the Rocky Mountain Bio Region. These Rocky Mountain Herbs are POWERFUL just like the land they thrive in.
Ancestral & current Lands of the Shoshone, Lakota & Crow Native Turtle Islanders. 
The herbal blends you will find in our Online Herb Shop are designed with true holistic health in mind. Meant to nourish the Body, Mind & Soul.
Because of the internet. I am able to work with clients from afar as well.
Though, in the summer months my books are closed. When harvest is over, we can dive in to the shadow realms together. Which is a perfect container for when the veil is the most thin…
I grow medicines & food to share with my community. You can find me at my loval pop up herb shop every Saturday at the Cody Farmers Market!
My amazing, divine given husband and I farm his Family's Land. Which is now budding to be a medicinal herb farm. We have 5 Greenhouses, Outside gardens, a crew of laying hens, & cattle. We also cultivate row crops on a much larger scale.
The coming 2022 growing season, we are implementing 5 acres of Medicinal Herbs. With the prospect of that acreage to double over the next 3 years.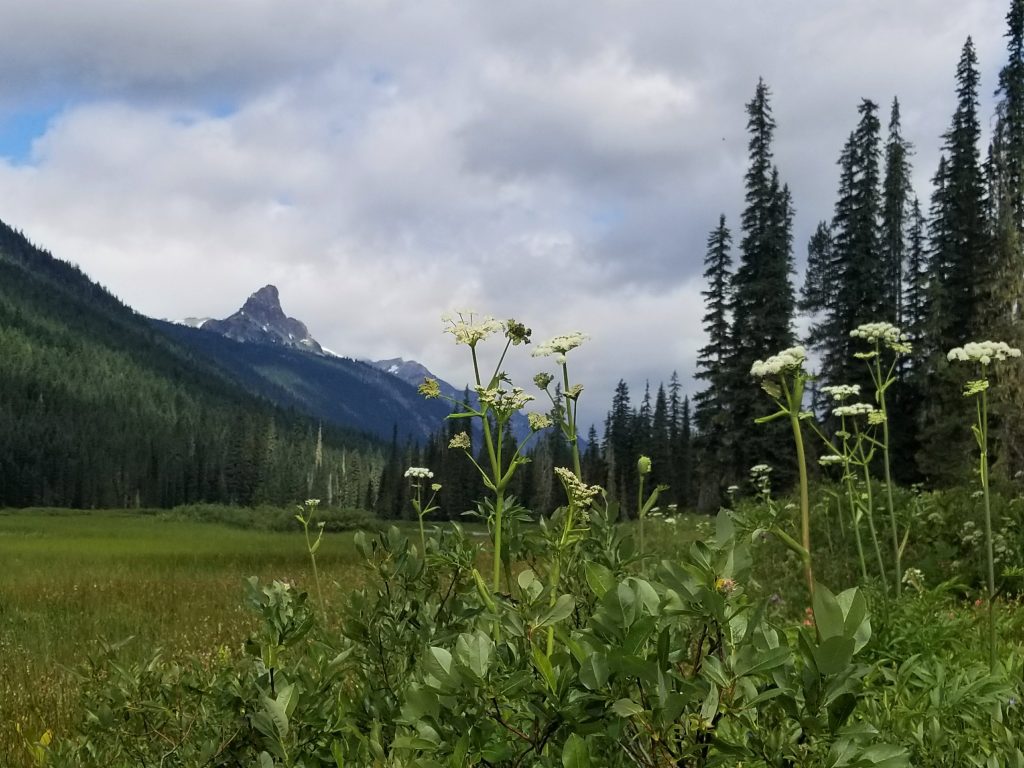 The medicines that are created here come from the wisdom of the forest & my ancestors. The plant spirits guide me through the lands. We have created ceremonies for harvest, propagations in the forest, & prayers for the people's medicine… The relationship we have cultivated over the years has led to thriving wild harvesting locations, and medicines that vibrate with the intensity of our Rocky Mountain Region
Through this dark journey of life, I was born again. To live in resonance with my truth, walking my soul's path. Reminding you that Herbalism IS the People's Medicine. Rocky Mountain Herbs deliver the potency you are looking for.
My medicine farm is coming to life here in the Foothills of Yellowstone. My Husband and I striving to tend to the land as stewards & students…
I work with people in person and via zoom to walk through the spirit realm & dive into the messages that nature is whispering. While working with the Ancestors & YOUR guides to bring TRUE wellness to your life.
The aim, to balance one's connection to spirituality, whatever that looks like for you. To create a WHOLE balanced human body.. This can be dark work, but the light will always guide us through. We get connected with your guides, ancestors, & reconnect you with nature spirits.
The plants, mountains, rivers & trees hold the secrets that we seek…
I so look forward to working together, through plant medicines, meditation, & underworld work.
Be sure to check out my online herbal store & get on my eamil list!
Big blessings my friend,

Please Read…
The herbs, herbal remedies and product claims listed on this website have not been evaluated by and are not approved by the FDA. The actions listed of each herb or herbal product are descriptions of their traditional uses and are for informational use only.
As everyone's body is different, herbs and products made from herbs may have varying effects upon each individual using them. Herbs and products made from herbs are not guaranteed to work, or to work the same for everyone.
Enchantment Creek Apothecary Products & Heather's writings are not meant to diagnose, prescribe, treat or cure disease or any other health issue, nor are they meant to replace or deny any advice from any other medical professional or doctor.
Enchantment Creek Apothecary will not be held responsible for any reactions, adverse effects, or misuse of its products or advice, as they are merely suggestions that the client chooses to use or not to use of his or her own free will.
By purchasing Enchantment Creek Apothecary products, the customer has agreed to and understands the above information. Blessings and Thank you!
Want to connect? Follow me on Instagram for ALL the Latest updates!