Renew, Recharge and Replenish
Health Interests – Immuni-T/ Vital Lung Qi
Our clarifying blend of nourishing & warming plants is going to be your GO TO herbal lung detox and herbal lung expectorant.
This blend is especially good for high mountain folks.  Ones who live at elevation where oxygen levels are lower. Osha is an awesome expectorant and perfect for natural lung detox.
Expect Clarity is an excellent choice for daily application for Acute to Chronic well being.
Let's talk about your lungs.
How are they breathing these days?
Are you feeling the leftover phlegm from winter?
Asthma or COPD?
Smoker looking for an herbal lung cleanse?
Maybe even some chemical damage?
OTC EXPECTORANTS ARE ONLY ELIMINATING THE SYMPTOMS. STRESSED AND DAMAGED LUNG TISSUES EXIST IN A STATE OF IMBALANCE. WHERE THE OVER PRODUCING MUCUS IS INTENDED (AND A NATURAL PROCESS) TO SOOTHE. OVER PRODUCING MUCUS TO SOOTHE, WHICH IS WHAT WE WANT, BUT WHEN THAT IS A CHRONIC STATE, WHAT WE END UP WITH IS HACKING COUGHS THAT DON'T GO AWAY. You are in the right place for a true and natural lung detox and natural lung expectorant.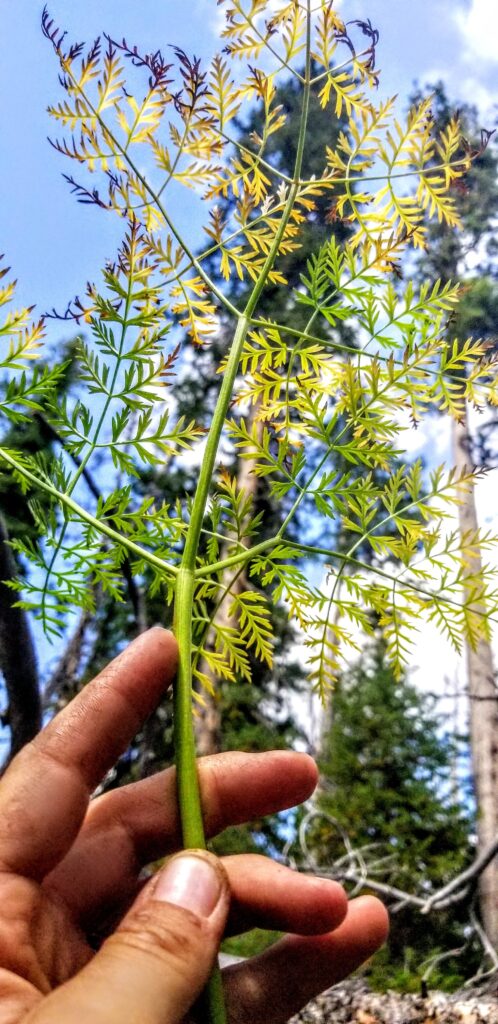 The overproduction of phlegm creates a cold, damp constitution in the lungs which settles in and is very difficult to get rid of. this is your chronic cough.
Cold and damp is like a swamp in your lungs. Yes, it's that gross.
Pond scum and all, cold damp places, grow all sorts of gooey things that you wouldn't want to take a dip in. Even your toes…
Yes, our lungs need moisture, but excessive moisture leads to this swamp-like environment.
When you don't address this underlying issue, all the OTC expectorants in the world won't clear you up for good.
To get this scum cleared out, we need to add al little heat, a bit of dry and a whole lot of circulation.
OSHA ROOT IS LIKE A DRY SAUNA FOR YOUR SWAMPY LUNGS. Osha is the best herbal remedy for you lungs. An all natural expectorant!
This powerful root, warms up the body, encourages circulation and creates the environment that perfectly strengthens an overly exhausted system. Also great for herbs for lung detox smokers.
The lungs become clear, strengthened in their vitally, producing the perfect amount of mucous for them to stay happy. The hacking cough becomes productive and before you know it, it's gone.
I love my osha for all of these issues. Coming from the damp Pacific Northwest, I tend to have gnarly colds settle into my lungs. Bronchitis was a yearly issue for me growing up.
I learned about osha from the mountains of Wyoming. Did I move here *just* for a plant? Not quite ???? but I must say, this root was a big motivator.
This plant is a powerful healer and one of my most popular herbal remedies, it's a powerhouse of vital lung support… Studies have shown this plant increases lung capacity by up to 40%, holds potent antiviral properties and supports healthy circulation and immune responses.
I love it when we can find the scientific reason behind all the plants, and this one has loads of research, as one of it's cousins is a popular remedy found in Traditional Chinese Medicine.
Seeing the results in clinical research is fun and exciting, we can see why our ancestors relied upon these plants for generations before Allopathic Medicine practices took hold…
Suggested Use – take 1-2 mls up to 4 times per day or as needed.
Ingredients; Locally sourced Potato Alcohol, FRESH Osha Root , FRESH Mullien Leaf, Organic Horehound leaf, FRESH Plantain leaf,  FRESH Rose Hips,