This time of year is so very special. It is the swing season of winter. The
days grow shorter. We bring our harvests into the home and root cellars.
Gathering from the gardens, fields and the forest. It is an exciting time and
one that always grabs my heart.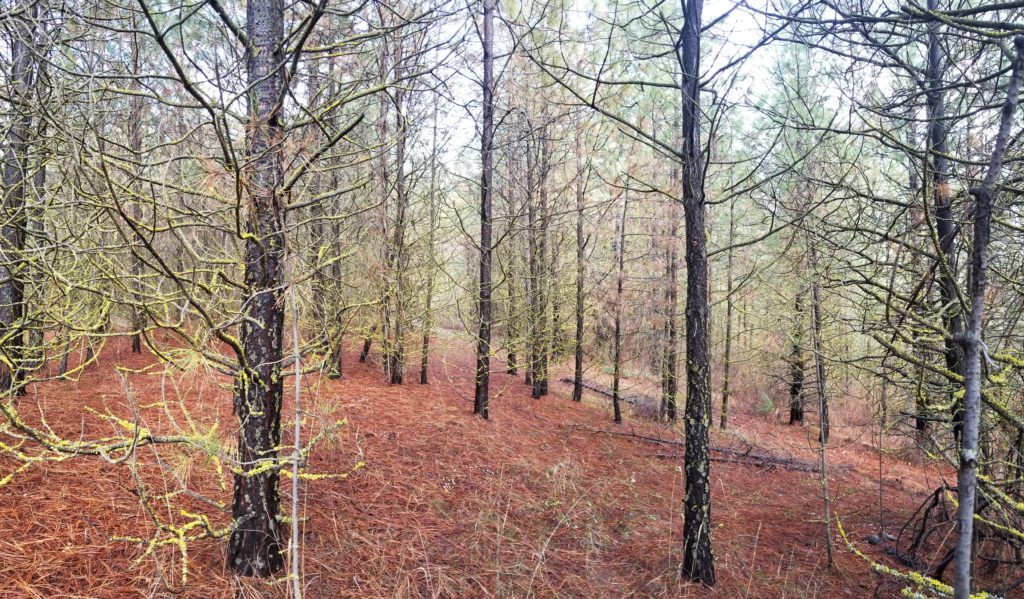 Especially now, I find a sort of reminiscing through this time of year.
Thinking back to those who came before us. How they managed to get our
communities to where they are now. The struggles that we know they faced. My Fiance's family homesteaded this valley over 100 years ago. We live in the Big Horn Basin outside the Greater Yellowstone Eco System in Wyoming. On today,October 9th, we are in the midst of a blizzard. Doesn't that make you wonder?
The only thing that feels appropriate for honoring their struggles. Along with the life that they led. Is Thanks. The utmost amount of gratitude. Which I find to be perfectly fitting for this season as we move into our modern holiday celebrations.
Lost Traditions with a New Face
Before I go into the Ceremony aspect of this post. I want to look at these lost traditions. Ones that had us honoring our people and lineage, nature and our communities. This time of practice is well lost to us in the now. But in the time of our ancestors it thrived. We lived and breathed with them. Because Nature and our communities were the only to survive.
This time was well before industry, politics, and technology. Our connection was feeling the soil. Knowing the wild trees, plants and shrubs as our kin. For they provided our health, our food and fodder. Back in these days, our transition time of Fall was known as Samhain.
Samhain is an ancient Galeic tradition of celebrating the Harvest. Pronounced Sow-ine translating to the Passing of the Sun. This celebration took place on the 31st of October through the 1st of November. The light of summer was celebrated with community bonfires. Families brought home torches to shine light on the dark days. Fairies, and gnomes were known to pass through the thinning veil, and ancestors gave spiritual guidance. Cattle were sacrificed…(awkward pause…) let's not go that far… We are modern humans after-all!
The reason I love the tradition of Samhain is it takes us away from candy and tricks. Bringing us back to the focus of Family, Communities, and Nature (of course!). Spirits are no longer scary, but carrying wisdom from our grandmothers and grandfathers. Our great grandparents and great-great- grandparents. They bring the wisdom of their time back to the
present. Lessons they bring to us are priceless. While heart felt feelings of
being are never mistaken.
Thank You to YOUR Ancestors
We are one of few cultures in the modern era who do not recognize the dead as meaningful. Generally when a person passes along to where ever they go. We try to forget about their dying. Forget remembering the wisdom
that they shared with us when they lived. We know better any way. This is the general attitude in this culture.
What would happen if we remembered them instead? Appreciated all that came before us so that what comes after is uplifted through story and
teachings… This is the best component, in my opinion, of my favorite
transition season. FALL!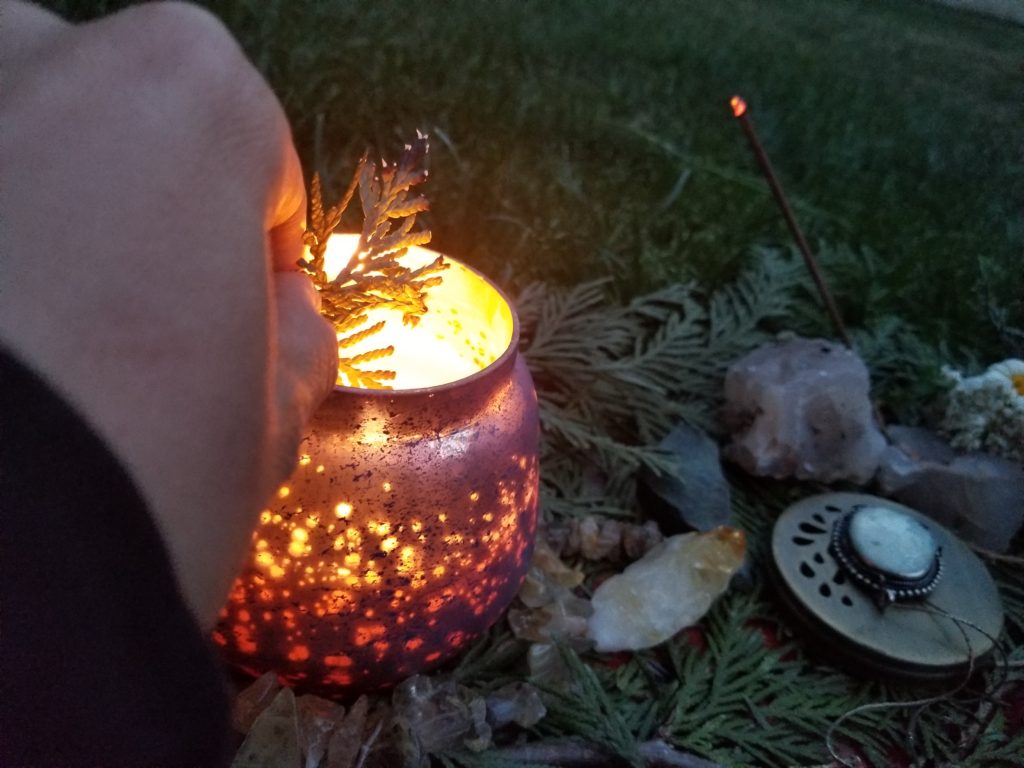 My Thanks Giving ceremony is one that has brought me closer to those who came before me. It has been incredibly powerful in many ways. Words can barely explain. Guidance comes through waking meditation, powerful
dreams, and signs from nature. This experience is different for everyone, and I CAN"T WAIT to hear about yours… PLEASE share!
The Ceremony… Time & Place
Time and place are relatively important here. This is part of why I am emailing you this a few days before the first Full Moon of this season. The moon time is a powerful dream time. This is why I feel it is important to celebrate and thank our ancestors according to its rhythms. For this celebration of life, we are going to gather some tea, a few mason jars,
and select a comfortable place to be outside… if weather allows it of course
(wink).
Tea Time…
Gathering your Tea for your Ancestors is a part of this ceremony and new tradition. Be mindful when gathering the single herbs or pre-made blends. Listen to your heart when you look at the herbs. Some of them will shout out to you. Others will stay silent in their jars. Choose the ones who are loud, they will bring their spirit medicine to your ceremony blend. This bringing more power to the effects of this creation.
Usually I am drawn to Yarrow, Rose, Tulsi, and Mints. These
herbs are all heart centered plants. Their spirit medicine is about protection, love, ancient traditions, and wisdom. This collection is simple, yet powerful. Setting the stage for a beautiful experience in your ceremony.
What to do in the Full Moon Light…
The Full Moon of October is Sunday the 13th. If you have illumination that is wonderful. If you do not, because of clouds, that is also OK. There are three days leading up to, and after the Full Moon when the energy of that water moving powerhouse of a star is workable. Feel free to have those
days, and decide on a time that works best for you… night time is the right
time!…
Gather some large mason jars… quarts are OK, but half gallons are better… and prepare your gathered herbs. Boil some water and pour it over your herbs. Tighten the lid on your jar, or two, and bring it to the spot outside you selected… this spot should have a lovely view of the moon, and be a place where you can leave your tea to bathe in the light through the
night…
How to Start the Conversation…
If you have prayer/meditation practices. Bring them with you. Gather your candle, your smoke medicine, or your rosary. All are applicable here as we all pray in our own ways. Get ready to chat with your ancestors. Breathe, and be comfortable. See the ones you knew in life in your mind. Say hello to them, and thank you.
With your candle and smudge burning, holding your rosary, go through your line as you know it. Thanking each and every one of them as you go. If you have questions for those who passed before you, ask them. Speak to
these beings as they are a part of you, because they are. This practice can go
on for as long as you feel. Acknowledge those that you do not know as well.
Sometimes the ones we did not connect with in this lifetime, are the reason we are on our paths now. All of the people in our line has something for us, and all have wisdom to share. This ceremony will begin the process of tapping into the offerings from the other side.
The Morning After…
Did you dream? Did you have visitors? If so. Write down what you learned. If you did not, don't worry the messages will come. You can perform this ceremony again on the Full Moon of November.
After you have written down what you needed to. Go outside and drink your tea. If you made more than one batch, keep it with you as you go
through your day. Drink in all that moon energy and herbal wisdom. Feel your ancestors coming into your body through the tea. All of these components are pieces of the re-connection. Though simple. Ritual and Ceremony become powerful.
I hope you enjoyed this ceremony, and learning about what used to be Halloween. I look forward to hearing from you as you go through your
journeys of re-connection. Blessings to you all, and as always… I am SO happy to be YOUR Herbalist.