Another year has come to full fruition.  Here it is again, Samhain Season (pronounced sow-in), Day of the Dead, and Halloween.   Celebrations for the Dead and our Ancestors.  Samhain Season is a very special time of year, especially for those of us who are rekindling our connections to the lost heritage of Earth Based Spiritual Practices of Europe.  It is the time when we are closest to the ancestors as the veil between physical and spiritual realities is the most thin.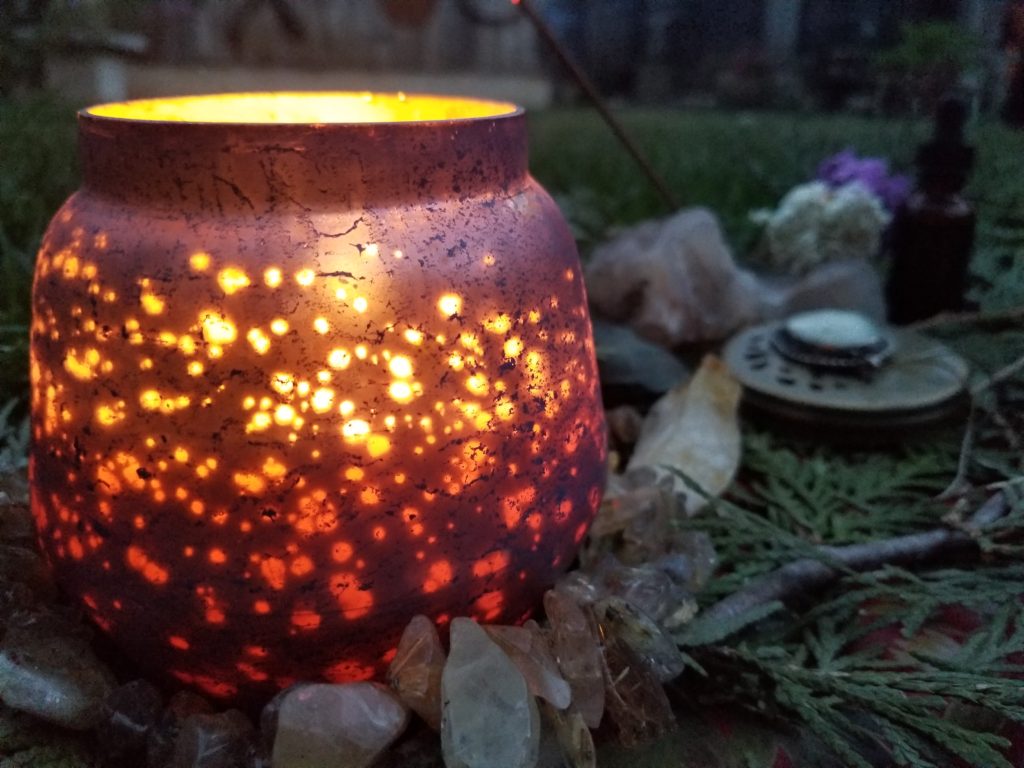 Prayer ceremonies, offerings of food, drink or light to shine their way home to us are all traditions of these alive & lost ceremonies of Samhain. I have been working a lot through these realms this month. Beginning with the full moon on October 1st and now closing the month with another full moon on the eve of Samhain. The focus for me? Opening my world to the well ancestral and spirit guide realms.
With all of the unrest we are experiencing in our modern day I have been feeling especially drawn to explore the Earth based spiritual practices of my heritage.  I am of, Nordic, Celtic and Welsh descent.  
What has become painfully aware to my soul is that we lost our traditions centuries upon centuries ago.
This loss of heritage is part of why I feel we grasp and gravitate to words ceremonial traditions of cultures that are still alive.  Though, now in light of cultural & societal unrest between us all, appropriation has become a loud word.  It is beautiful that many cultures have been able to hold on to their traditions.  Though many had to go underground to do so.  Those of us who's traditions were burned from our societies through the surge of the Roman empire have nothing to grasp onto.  We are waking up in masses & feel a natural draw to what is still alive in earth based traditions.  But does that mean we can't draw back into the traditions of our own?  Though lost in written & oral form… they are still alive somewhere…
invitations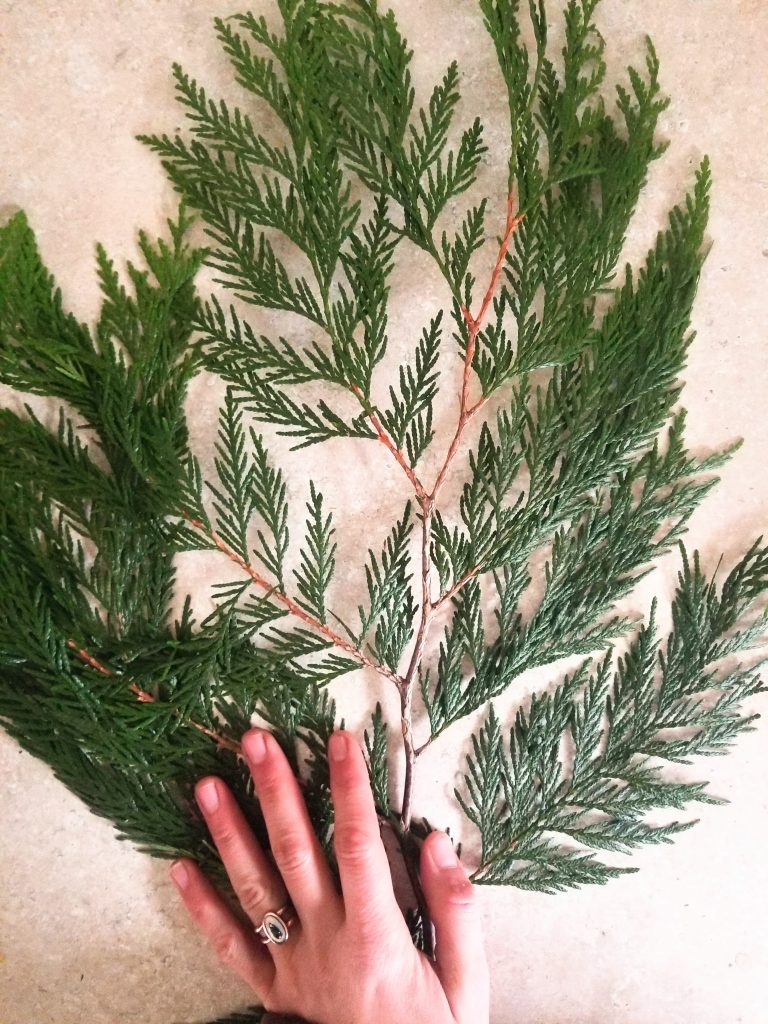 The invitation of my well ancestors into my meditation, trance states & dream world has been an enlightening and powerful month. Pieces of lost heritage are coming back. Songs and prayers for healing, the plants and the earth are slowly returning. First a tune, then words to go along with it. Each ceremony and ritual I have held are revealing more pieces to the puzzle that was obliterated.
I was visited by Odin and Freya to start the month out.  The creator God and goddess of love of the Nordic people.  Later in the month I was in trance and was told of the torches of Mullein, wrapped in tallow. I was shown that we would be around a fire with torches celebrating the New Year together. These visions, recollections and visits have solidified that YES.  We do hold these traditions in our DNA, our cells and our bones. 
Just as we hold the trauma of our cultures being ripped apart.  
Many earth based practices in spirituality are intact today. Some more so than others like the Yogis in India, the Shamans of the Amazon & Peru. even traditions of the Indigenous people of what is now known as America, have caches of their heritage that were saved from eradication. All of these practices are nourishing to the physical body as well as the spiritual. AND the understanding that mother Earth, Gaia, Turtle Island is a sacred vessel of life.
Access
Those of us who were displaced centuries upon centuries ago, have nothing to grasp onto.  So we drift to other practices.  When we begin, again, to see the Earth as sacred, so we resonate with the practices of the Indigenous Turtle Islanders.  We know that Gaia is life and the portal through our minds is available through meditation, so we take up Yoga.  We see spirit animals in our dreams and hear the calling of the wild places as a connection to the creator. So we study shamanism from cultures that have preserved their blessings of ceremony, rituals, and spirituality.  Samhain Season is a PERFECT Time of year to dive deeper into these realms.
All the while forgetting that we still have access to our OWN.  To something that is ours by heritage, by culture and respect of the Earth. As a Northern European woman who was born on what is now known as America. 
One who understands, and has understood from a very early age that the Earth is sacred.  That each and every one of the beings on our Earth is sacred, plant and animal alike.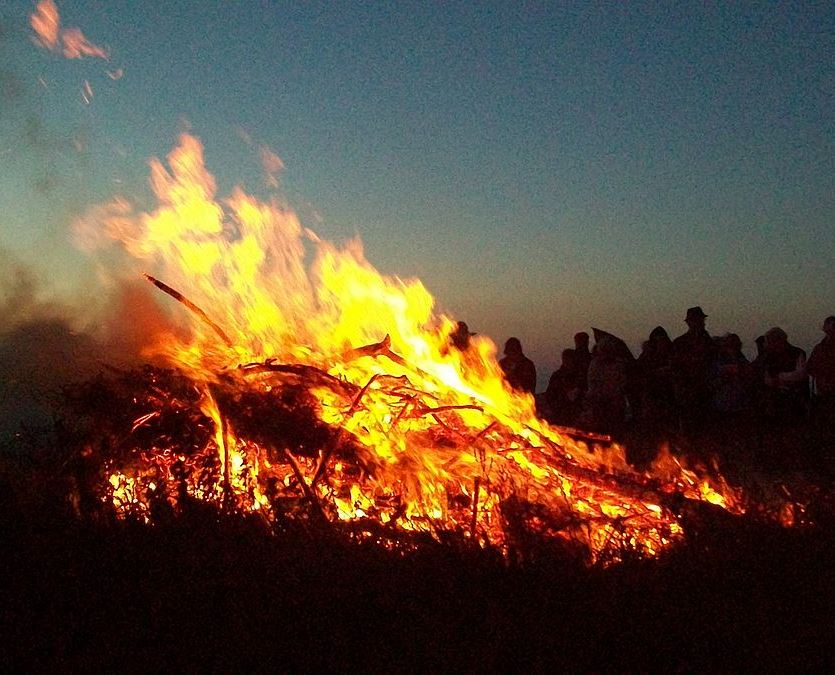 But we are lost.  Floating here not knowing where to turn.  How do we find those traditions that we had?  The sacred understanding of the Earth is there.  WE feel that with an intense force.  But the traditions, practices & ceremonies are missing.  Through the work I have been doing, especially the work from this month, I feel the remembering coming.  From the deep ancestor realm & the information I hold in my DNA, it is coming. 
Deeper than Before
The love for my grandparents runs deep, I can remember them vividly. Having been raised with my elders was a deep honor in this lifetime. And I humbly and respectfully asked to move past their reign of ancestor for this work.  I was seeking answers from the ancestors that were deeper than my grandparents.  Deeper than the grandparents who traveled across the Atlantic ocean to settle on the now called American continent. I went past them, I went past the Inquisition and reiterated that I needed to work with the ancestors of the times before the burnings…  
At the quarter moon of Scorpio season. My own healing called to me. I found myself in ceremony. Realizing, I needed to relieve blocks.  Remembering that these STUCK forces of energy were deeply rooted. These blocks I have felt are a part of my holding back from being vulnerable with my words.  The blocks that disallow my feeling secure in sharing my voice, my experiences & thusly throwing me off my path.  
Samhain Season Healing Ceremony
As I went through my body in ceremony, I was focusing on healing my cells. Cells of individual organs, collections of cells that hold specific patterns of the trauma I have experienced in this physical life. As I went through the healing of the DNA so many songs were coming to me revolving around the plants that I was working with. Prayers were coming through in voices that I did not recognize. Understanding the herbs and their placement on the body, how we understood the actions without modern science.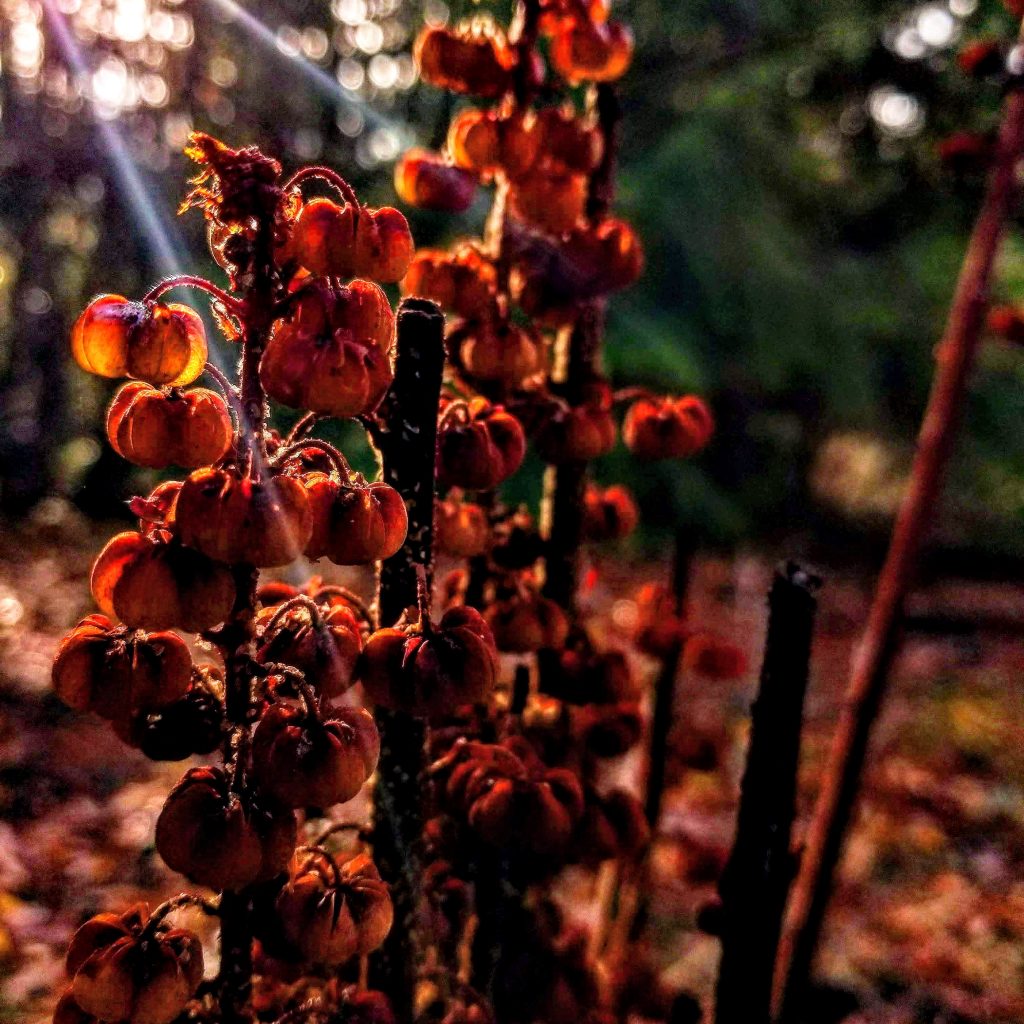 Prayers from grandmother Cedar came through as an ancient lost grandmother of my own. She sternly reminded me, in a strong but loving grandmother way, that she was doing as I had asked. She was helping me to understand the ceremonial works of the medicine women of our time. I let her energies flow through my hands.
She explained to me the deep understanding that our ancestors held before modern science.  We call this form of spirituality 'New Age' but it is not that at all.  The ways to work with the earth, the ceremonies that go along with this work is within ourselves.  Locked deep in our DNA, our bones and blood.  To unlock this information we need to reconnect with our lineage. Dive deep into the ancestral realm from the beginning of Samhain Season through the winter. The inquisition was the death of these sacred ceremonies…
the New Age is really the old ways of Samhain Season
We are waking up. There are many groups of women, of healers, of men, of thinkers, of creators.  All waking up, right now to realize the dirt is sacred, the dirt is alive Each petal of a flower is holds a purpose.  We just have to harness this awakening.  Cultivate the traditions that surround these understandings from deep within our selves.  
We continue to wake up. And realize again, and again, that way we are thinking is not new age thinking.  The way we are thinking, the way we are feeling the earth & creator.  The way we are understanding the Earth again, is not of the new age. This is ancient.  What is of the new age is the people waking up. 
The people remembering how to think in the ancestral ways we once did as full communities.  Back when we HONORED the Earth for what she is, the life giver, our home.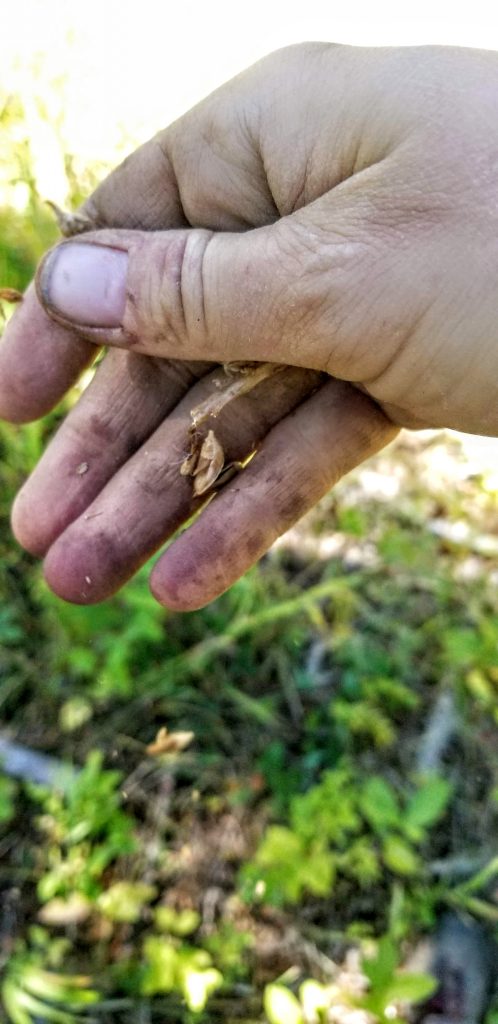 We are remembering in the New Era how we planted our plants together, mimicking the forest.  We are remembering back to when we tended to the forest.  When we cleaned up our forest,  using the deadfall timber for homes and structures. Harvesting species of plants that would generally take over an area for food, allowing space for less aggressive perennials to thrive. Samhain Season was the time to be nourishing our relationship to the wild lands.
These are things, these are ways in which we used to live all of the time and we had forgotten. Until now. Until the New Age of Modern understanding.
We can find these ceremonies again. For they are not far. Locked inside of our DNA, it is up to us to break the chains. The best part about this? WE STILL have access to them!  We have the tools to unlock those constituents of our making, of our bodies, and our heritage.
All we have to do is open the door of possibilities. This my loves, is the time. The time of our Ancestors, or Heritage & Traditions.